I've been working on this for a while, some of you remember that old file that allowed players with GameSpy Arcade to join Skirmish with the use of an icon. No not the 'gspyder' link.
This file was meant to be used so that players could see and join games regardless of router configuration. Now of course atleast port 2302 forwarded to be able to host. So this makes the rest of the necessary ports useless.
Back then
, the file was just made as a test which it didn't quite work for matchmaking.
Now I was able to implement full functional player matchmaking to work with the GameSpy Arcade software.
For those of you who have played games using GameSpy Arcade's game creating and joining functions, it's so far the same for Sacrifice as shown on the screen below:
In Lobby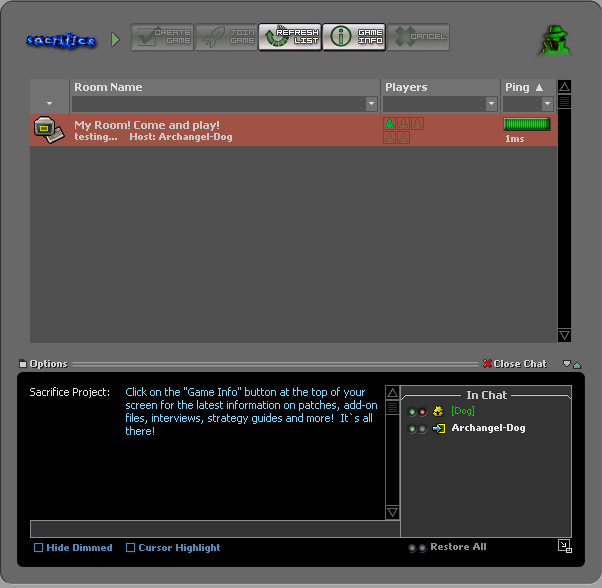 Player Game Chat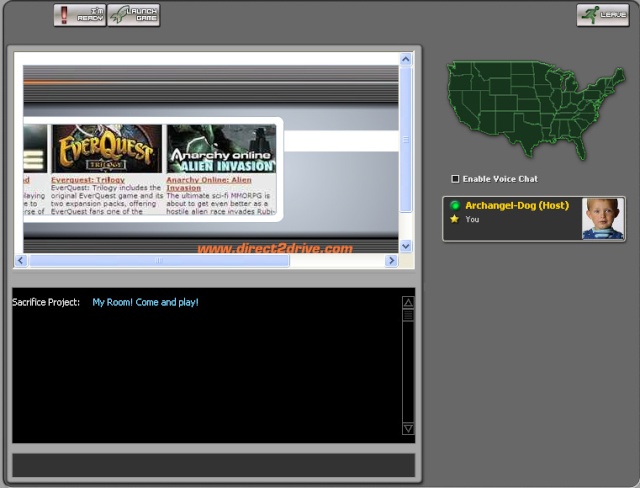 Any Questions? Any ideas? What do you think? Comments? All Welcome
Please avoid double post. *Sharpens Teeth*
[Installation]
You will need GameSpy Arcade software and also make an account. Once that's done you can download the add-on here.
Please read the
Read Me
text file within the zip for instructions on how to install.
Last edited by Doggienator on Thu Jun 18, 2009 9:57 pm; edited 1 time in total